Black Friday Weekend SONOS Deals: Best Prices on SONOS Speakers
By Chris Boylan
Black Friday 2017 is here and with it some great discounts on electronics gear, including wireless whole home speaker systems. And if you're looking to fill your home with beautiful music, it's hard to get simpler, or better-sounding, than SONOS. Whether you get your music fix from Spotify, Pandora, Amazon Music, I Heart Radio, Deezer, locally ripped digital music files or any of over 30 music streaming services, the SONOS app and wireless speakers can bring your music to any room in your home.
Earlier this year, SONOS and Amazon teamed up to enable SONOS speakers to be controlled by the Amazon Alexa digital assistant so now you can play music to the SONOS speakers all over your home just by asking Alexa. If you've chosen the Google Home route instead, SONOS promises support for Google's voice control and home automation platform early next year.
Now, just in time for the holiday shopping season, Amazon is offering nice discounts on most of the SONOS line-up. Whether you're looking for a simple wireless speaker for your kitchen or bathroom, a wireless sound bar (or sound base) to beef up your TV sound or a voice-controlled speaker to control your smart home devices, SONOS has something for you, and Amazon has it on sale this weekend. Here's the full line-up.
SONOS Play:1
The entry-level SONOS Play:1 can serve many purposes: it's a simple but good-sounding wireless speaker that works well on its own, but can be paired with a second Play:1 for higher quality true stereo sound. It can even be used as the rear channel speaker in a 5.1-channel surround sound system, using a PlayBar or PlayBase as the main speaker. Amazon is offering the Play:1 for Black Friday week at a $50 Discount ($149 each). Offer good while supplies last.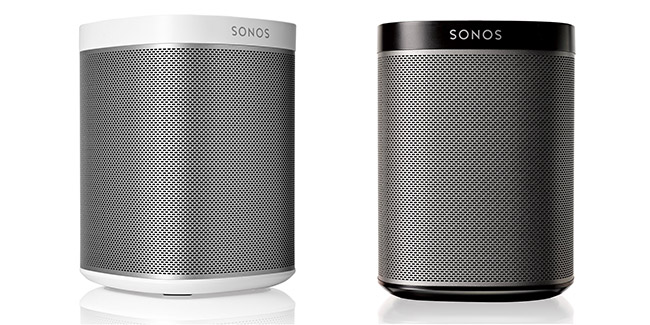 SONOS One
Similar looking (and sounding) to the Play:1, the SONOS One is the company's first speaker to include a farfield microphone array. This means it can be directly controlled by your voice for music playback, to control lighting, your home thermostat and other smart home functions, or even to play Jeopardy. Out of the box, it's compatible with Amazon Alexa but support for Google Home is also planned. Like the Play:1 , the SONOS One can be paired for stereo listening or used as the rear channel in a full 5.1 SONOS surround sound system. Amazon is offering a $25 discount on the SONOS One ($174.99). Offer good until November 27th.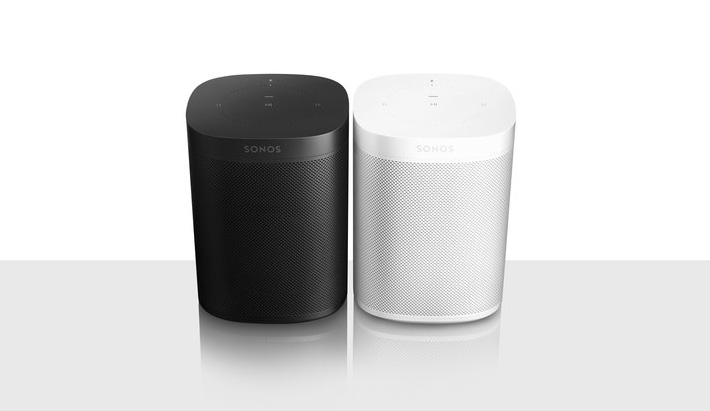 SONOS Play:3
A larger more powerful version of the Play:1, the Play:3 can fill a room with music but it can also be paired with a second Play:3 for higher quality stereo listening. In addition to supporting all of the streaming apps of the SONOS platform, the Play:3 includes a line input so you can plug in a portable music player or even a turntable and use that as your music source for whole home playback. Amazon is knocking $50 off the price of the Play:3 for Black Friday week. Offer good while supplies last.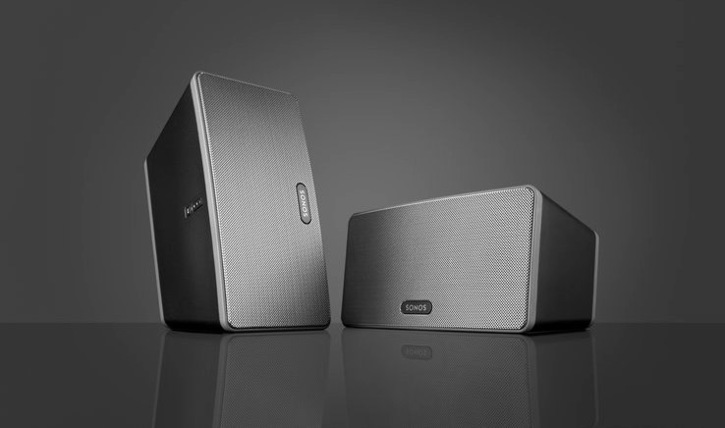 SONOS PlayBar
The company's first entry for home theater, the SONOS PlayBar is a soundbar that can beef up the sound of any TV with a fiberoptic digital output. Whether it's TV shows, sports or movies, the PlayBar adds excitement and vocal clarity to your TV sound. It sounds pretty good on its own, but can be upgraded to a fully discrete 5.1-channel surround sound system by adding a Sub and a pair of Play:1 speakers. Like the Play:3's line input, the PlayBase's fiberoptic input allows you to play the sound from your main TV in any room where there's a SONOS speaker. So you won't have to miss a thing when you take a quick bathroom break during the Super Bowl. Amazon is offering a $100 discount on the PlayBar for Black Friday weekend. Offer expires November 27th.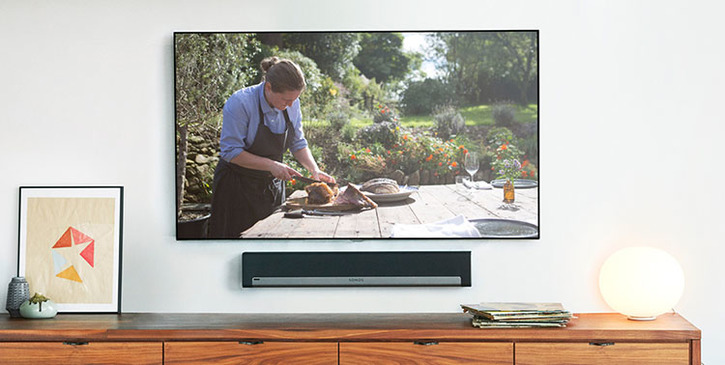 SONOS PlayBase
While the PlayBar is a great solution for those who have a place for it on the wall or in front of their TV, it doesn't work for all situations. If you've got your TV on a credenza or a stand (as most people do), it might make more sense to put your speaker underneath your TV, instead of in front of it. And that's where the SONOS PlayBase comes in. Offering slightly more powerful and refined sound than the PlayBar, the PlayBase sits discretely underneath your TV and doesn't draw any attention to itself, at least not until it starts kicking out the jams.
Like the PlayBar, the PlayBase sounds great on its own, but can be augmented with a SONOS Sub and a pair of Play:1s, SONOS Ones or Play:3s for full 5.1 surround sound. And because all SONOS speakers are wireless (requiring only a power cable) you won't have to string wires all over your room just to get your surround vibe on. Amazon is offering a $100 discount on the PlayBase for Black Friday weekend. Offer expires November 27th.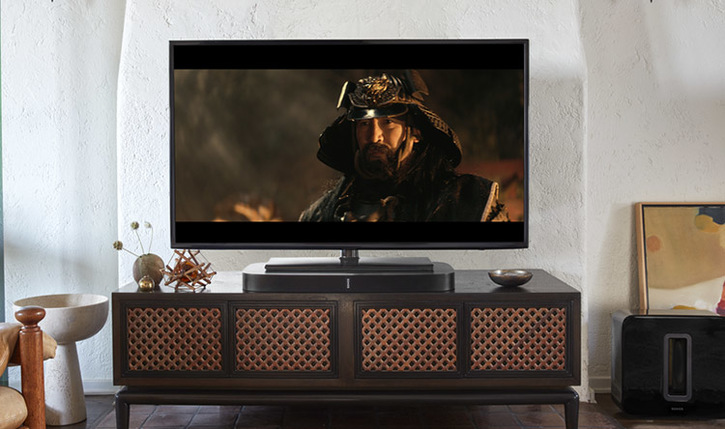 Related Articles:
More Deals:
Please note: all deals posted on Big Picture Big Sound are current as of the posting date and time. These deals are frequently time- or stock-limited and generally do not last. Final pricing and stock are determined by the individual deal provider, not by Big Picture Big Sound so you will need to click through on the offer link to see if it is still available. Through our affiliate relationships with many online vendors, Big Picture Big Sound may earn a small commission on any referred sale.