Barnes and Noble and Samsung Partner Up on Galaxy 4 Tab Nook Android Tablet
By Rachel Cericola
It's been a while since we've heard anything about the Nook -- and with good reason. Earlier this year, Barnes & Noble announced that Nook sales were down by over 50 percent. In the same statement, the company was making plans to cut back on Nook models, due to "risks associated with manufacturing."
Been feeling the void? Apparently, Barnes & Noble has. Instead of ditching the brand altogether, the company has some good news. The Nook is alive, well, and now part of the Samsung Galaxy Tab family. The two companies have combined forces on the newly announced Samsung Galaxy Tab 4 Nook Tablet.
Looking to offer the best of both worlds, this tablet combines the Nook reading experience with Samsung technology. In fact, the 7-inch tablet is basically the Samsung Galaxy Tab 4 (with all of the same hardware specs) with a little Nook goodness inside. It's also lighter and thinner than any of the previous Nook devices, at 9.74 ounces and 0.35 inches.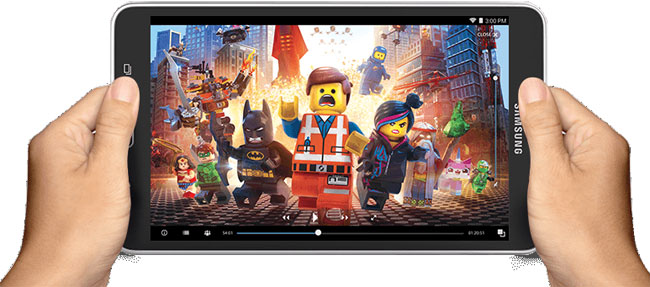 Other features include Wi-Fi, the Chrome web browser, GPS, and built-in 1.3-megapixel front- and 3-megapixel rear-facing cameras. It even has Samsung Multi Window innovation, which allows users to have more than one app open at a time, as well as share content between those apps.
Of course, the Samsung Galaxy Tab 4 Nook Tablet also has access to the Nook Store, which currently features over 3 million books, comic books and graphic novels, the top 100 bestselling U.S. magazines, Nook Apps and Nook Video.
"The Samsung Galaxy Tab 4 Nook is the most advanced Nook ever, delivering the great Nook experience our customers have come to love, with the high-performance tablet features they've asked for," said Michael P. Huseby, CEO of Barnes & Noble, Inc. "We invite reading and entertainment fans to visit their local Barnes & Noble store to experience the new Samsung Galaxy Tab 4 Nook. Once they do, we're certain they will make this innovative device part of their daily routine."
The ad-free version of the Samsung Galaxy Tab 4 Nook Tablet is selling now. Both the black and white versions come with 8GB of storage for $179 (after a $20 instant rebate). The Samsung Galaxy Tab 4 Nook Tablet will also ship with over $200 in free content from the Nook Store, which includes books, TV shows, magazines, and more.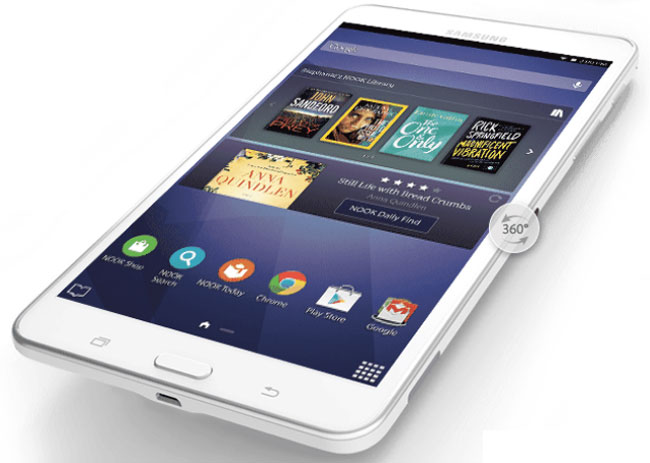 Where to Buy: