Barnes and Noble Unveils Nook HD and Nook HD+ Tablets
By Rachel Cericola
Well that was fast. Earlier this month, Amazon announced the Kindle Fire HD and its many configurations. While that was all going on, Barnes & Noble apparently had its own high-def line brewing.
Today, B&N announced the 7-inch Nook HD and the 9-inch Nook HD+. Both of the new tablets boast a "personalized" experience for every family member starting at $199 and $269, respectively.
That personalized experience basically means that you can hand your kids one of these tablets and not have to worry about them updating your Facebook page, deleting important emails or calling up inappropriate content. Something called Nook Profiles allows each user in the family to get their own experience, via simple settings and password protection.
Both of the tablets can tap into over three million books, magazines and apps, as well as content from the newly announced Nook Video and Nook Catalog services. Nook Video will allow for streaming from studios and networks, such as Warner Bros., Disney and HBO. Each new Nook can stream additional content via UltraViolet support, and comes with an HDMI port for connecting to a TV on the fly. There's also something called ArticleView for checking out content online.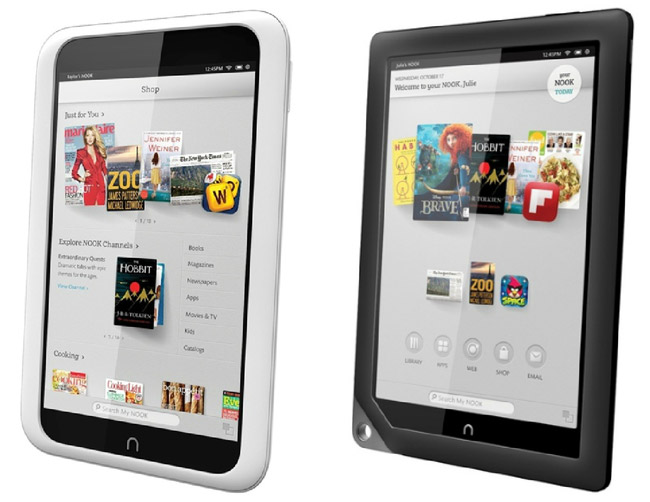 The 7-inch Nook HD promises a 1440 x 900 resolution with 243 pixels per inch and HD video playback of up to 720p. B&N is also quick to point out that the Nook HD has "25 percent more pixels" than the Kindle Fire HD. Zing! Other features include an IPS display, a dual-core 1.3GHz high-speed processor, 1GB of RAM, and a weight of 11.1 ounces.
B&N is making the Nook HD available in two colors: "snow" and "smoke." It's also available with two storage options, with the 8GB model priced at $199 and the 16GB version listing a $229 MSRP. Both also have a microSD card slot.
For something slightly larger, the 9-inch NOOK HD+ has a 1920 x 1280 resolution and 256 pixels per inch for up to 1080p for movies, magazines and more. Weighing in at 18.2 ounces, this model has a 1.5GHz dual-core processor with 1GB of RAM and expandable memory. It will come in the "slate" color, with options of 16GB for $269 and 32GB for $299.
Barnes & Noble has started taking pre-orders for the Nook HD and Nook HD+. Both tablets are expected to ship in early November.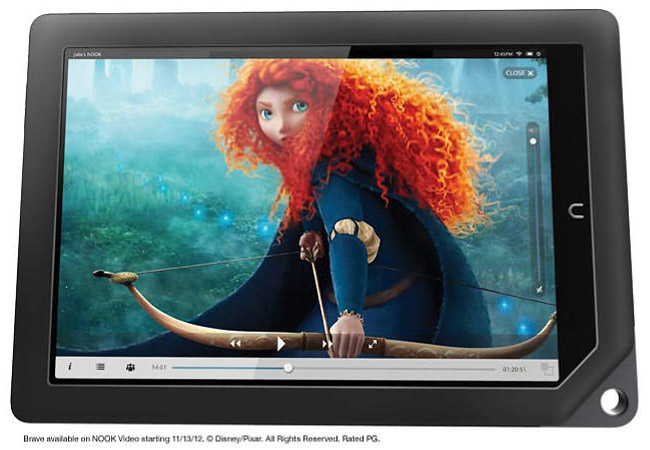 Where to Buy: