Subwoofer Deal: Infinity Classia PSW310 Wireless Powered Sub: $249.88 shipped
By Rachel Cericola
Are you ready to rock? The sounds of summer (and pretty much everything else) are going to be a little flat if you don't have a decent subwoofer in your audio mix.
A subwoofer is an absolute essential for any audio experience -- the good ones, anyway. The bass from that subwoofer can put you in the middle of the action or even the concert. It can actually make you feel the sound of your favorite performer or movie in your bones. If you haven't experienced sound with a good subwoofer, you're in for a real treat -- an affordable one, too.
UPDATE (July 12): The prices have varied a bit from day to day so click through on the below links to see if this deal is still available.
We just found Vanns selling the Infinity Classia PSW310 10-inch Powered Subwoofer though Amazon for just $249.88. This discount is a whopping 79 percent off the sub's list price. That means you'll save $950.11 off this purchase, which also includes free shipping. Find out more about this deal and this subwoofer on Amazon's product page: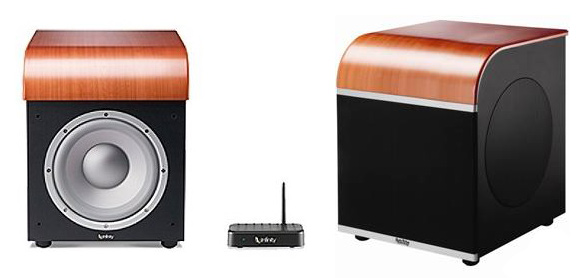 As part of Infinity's Classia series, the PSW310 is a 400-watt self-powered subwoofer with a 10-inch driver and two 10-inch passive radiators based on Infinity's patented Ceramic Metal Matrix Diaphragm (CMMD) technology. If you're worried about where you're going to place this bad boy, know that it's also packing wireless technology. Where's the best spot? Wherever you want it.
Other features include a rated frequency response of 28Hz to 150kHz and a crossover frequency of 50Hz-150Hz (continuously adjustable; 24dB/octave). The version on sale is the PSW310CH in a gorgeous cherry wood finish, but a gloss black version (PSW310BK) is also available for a little more money:
When you're buying this subwoofer, make sure you are buying it through Vanns on Amazon's website. Don't buy it directly from Amazon or one of the retailer's other third-party merchants unless they happen to have an even better deal. Vanns is currently the one offering this low price and the free shipping. And you'd better do it quickly; there's no word on how long they will offer this massive discount!
Please note: all deals posted on Big Picture Big Sound are current as of the posting date and time. These deals are frequently time- or stock-limited and generally do not last. Final pricing and stock are determined by the individual deal provider, not by Big Picture Big Sound so you will need to click through on the offer link to see if it is still available. Through our affiliate relationships with many online vendors, Big Picture Big Sound may earn a small commission on any referred sale.