Atlantic Technology Unveils 44-DA Dolby Atmos Speakers for $499/pair
By Rachel Cericola
After months of waiting, it looks like we should expect to see (and hear) a few Dolby Atmos products shipping soon. Atlantic Technology will be adding to that mix, announcing its first Atmos-enhanced product, the 44-DA Dolby Atmos-enabled loudspeaker module.
Dolby Atmos is an audio format that can reproduce sound from just about every direction, including overhead. Although it was previously limited to select movie theaters, Dolby is now bringing the format to home theater equipment. That way, you can actually have it sound like helicopters or birds are flying above your living room.
The 44-DA is designed for any and every home theater, since it can work alone or when paired with existing equipment. It has a 5.25-inch woofer and a 1-inch silk dome tweeter in a concentric driver array (CDA), all of which fires from the top of the speaker enclosure at just the right angle.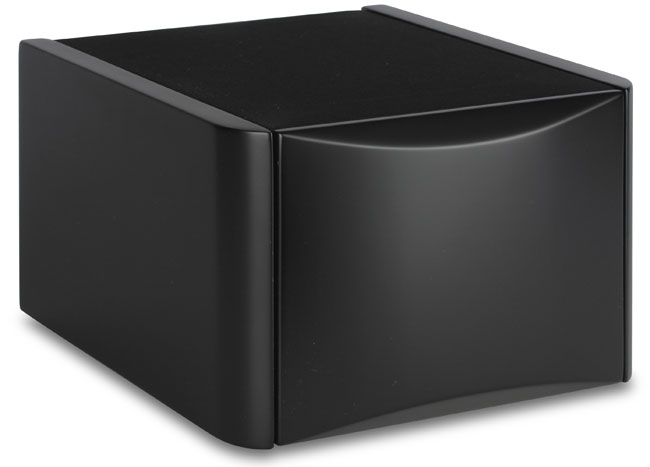 That configuration means that the 44-DA doesn't need to be ceiling mounted. Instead, it can sit on a bookshelf alone or even on top of existing speakers, such as Atlantic's THX-certified 4400 LR speakers. From there, the 44-DA can fire sound upwards, where it bounces off the ceiling, creating the same sound experience as ceiling speakers.
"The availability of the 44-DA facilitates the transformation of an ordinary home theater into an extraordinary listening experience for the custom installer and home theater enthusiast alike," said Peter Tribeman, president and founder of Atlantic Technology. "The 44-DA represents the next step forward in delivering a truly believable sonic theater experience in the home. I am proud that Atlantic's advanced engineering--working closely with Dolby--has produced this revolutionary loudspeaker."
Measuring 5.5-by-8.38-by-9.5 inches, the 44-DA is expected to ship in the fourth quarter of 2014. It's priced at $499 per pair.
For More Information: