Aperion Audio Taps into Windows for ARIS Wireless Speaker
By Rachel Cericola
Lately, it seems like a lot of electronics manufacturers are trying to squeeze Apple's AirPlay into the featurs set of their A/V receivers or speaker docks. Where's the love for Windows? Aperion Audio is standing out by tapping into Microsoft's popular operating system for its new Aperion ARIS Wireless Speaker.
The Aperion ARIS is a tabletop speaker that allows users to stream music from anywhere in the home, using Windows 7's "Play To" feature.
Just place the speaker wherever you want it and connect it to the home network via Ethernet or wireless and the Windows 7 operating systems. (If you're looking, it also has support for Windows 8 Consumer Preview.) Using Windows 7's Play To feature, users can push that music from any device on the network, such as a desktop computer, tablet and/or smartphone, to the ARIS speaker.
The ARIS is a single brushed aluminum enclosure, which packs in six internal drivers and four amplifiers to crank out a total of 100 watts RMS power. The DLNA-certified speaker also has three different sound modes: natural, bass boost and enhanced stereo.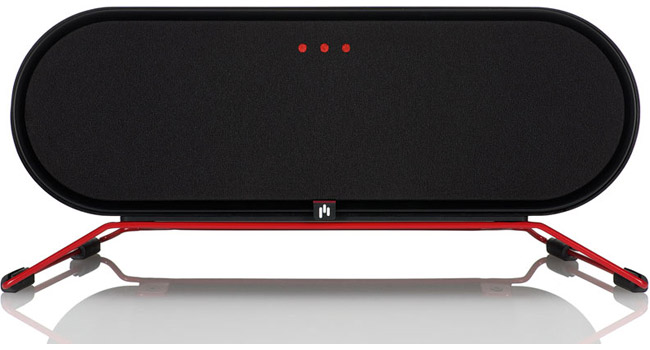 "The ARIS Wireless Speaker combines our experience in making wireless speaker systems with the media capabilities of the Windows operating system," says Mike Hopkins, Product Development Manager at Aperion Audio. "The result is effortless listening from any room. Plus, with the new ARIS app, smartphone users can choose music from any device on their network and instantly send it to any connected ARIS speaker."
The company has started taking pre-orders for the Aperion ARIS Speaker, with plans to start shipping this June. Aperion Audio has priced the ARIS at $499.
Where to Buy: