Antennas Direct Unveils New DB8e HDTV Antenna, Finds Local Stations in Any Direction
By Rachel Cericola
We love TV. What we don't love so much is that monthly TV bill. Many consumers are opting to drop cable and satellite services in favor of low-cost streaming options, such as Netflix and Hulu Plus. Some people are just cutting the cord completely.
Eliminating that bill is certainly an enticing option. However, just because you don't want to pay for TV doesn't mean you need to go without. People still use antennas to get good, old free TV. And ever since 2009's digital switch, many of the channels are available in HD-quality. Antennas Direct wants you to get even more channels for free, with the all-new DB8e Ultra Long Range Outdoor DTV Antenna.
The newly announced multi-directional antenna is compact, but has a gain of 17.4 dBI and can find channels over 70 miles away. Also, you won't have to miss out on certain channels because of positioning. The DB8e has the flexibility to turn in a 360-degree loop, so it can target transmitting towers from any direction.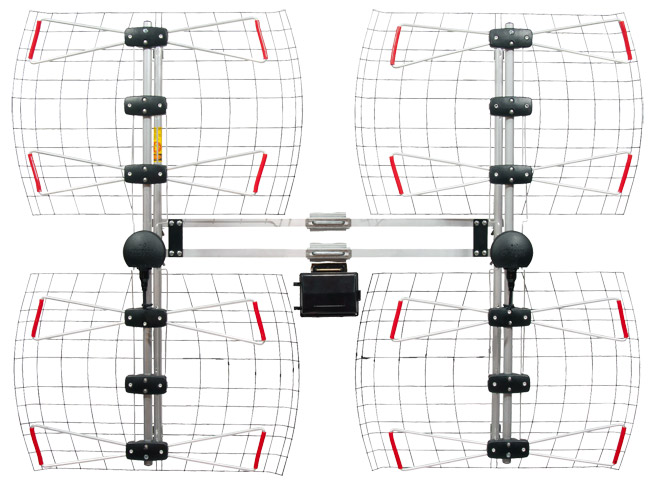 According to Antennas Direct, the DB8e works well outside, on the roof, or even in an attic.
"We first previewed this antenna at CEDIA and were overwhelmed by the response," said Richard Schneider, president of Antennas Direct. "The DB8e is truly the first of its kind. It will allow people living in challenging markets to target transmitting towers from multiple directions without sacrificing signal strength."
Antennas Direct is currently taking pre-orders for the DB8e, for $199.99. The company then plans to start shipping those orders on February 18, 2013.
For More Information: