Amazon 2017 Black Friday 2017 Deals Store Goes Live Early
By Chris Boylan
Consumers and retailers alike look forward each year to Black Friday and Cyber Monday as the official kick off of the holiday shopping season. But online retailer Amazon isn't waiting around for some arbitrary date to arrive. They've launched their 2017 Black Friday Deals Store early (today!) and are kicking things off with a great one-day deal on a 65-inch Samsung 4K UHD TV, among other things. Amazon promises deals to come on TVs from top brands such as LG and Sony as well.
The BF Deals store will be updated multiple times a day from now until Cyber Monday (and beyond) with time-limited deals, including many offers that are exclusive for Amazon Prime customers. The company will also offer exclusive deals for Amazon Echo customers who ask Alexa (Amazon's digital assistant) to order for them. You can find Amazon's Black Friday Deals Store here:
For the next 50 days, shoppers will find deals on everything from toys and electronics to holiday entertaining essentials and much more.

Also, Amazon's latest augmented reality offering within the Amazon App launched today for customers with iOS 11 installed on their iPhone 6S or later. With AR view, customers can visualize the aesthetic and fit of products in their own living space. Just open the Amazon App on your compatible device, click on the camera icon and choose AR view. Whether you're buying a sofa, a coffee table or a toaster oven, you can overlay it onto your actual living room or kitchen, move it and rotate it to get a full 360-degree peek at what it will look like in your home.
And once your packages start to arrive, a new feature in the Amazon app will allow you to see what's inside without opening the box. Just scan the barcode on the outside of the box while in the Amazon app and the app will tell you what item or items are in there (just make sure your kids don't have the app installed!).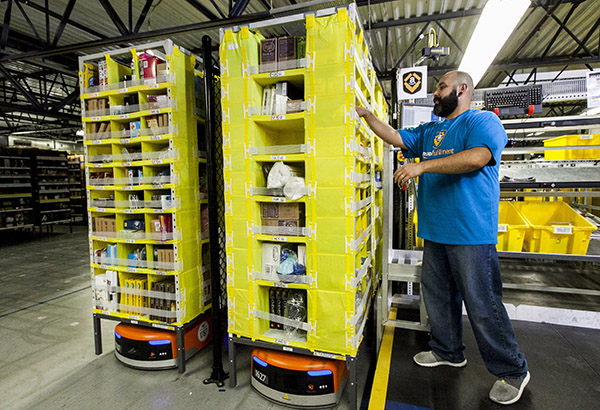 And if you're still not sure what to get the special people in your life this holiday season, then check out Amazon's curated gift guides for inspiration:
Be sure to keep checking the Black Friday Deals Store regularly as many of these deals don't last very long. Let the 2017 shopping games begin!