Amazon Alexa Takes on Sonos with Synchronized Whole Home Audio
By Chris Boylan
There's no doubt that Amazon's Alexa-enabled speakers and set-top boxes provide an easy path to the automated, voice-controlled Smart Home. Compatible with hundreds of home automation products such as Philips Hue lighting, Nest Thermostats, Harmony A/V control systems, Wemo switches and much more, Alexa is the goto gal for simple home automation.
The Amazon Echo also makes a pretty good speaker for casual music listening, but the system lags behind Sonos in both sound quality and true whole home listening capabilities. You could listen to music on one Alexa-enabled speaker but you couldn't synchronize that music to multiple speakers within the home. Until now.
This week, Amazon announced that select Alexa-enabled devices -- the Echo Dot, Echo and Echo Show -- can now be grouped into zones so you can play the same music throughout your home simultaneously. This makes the Amazon Echo family of products much better suited to multi-room music. Just say, "Alexa, play my music everywhere" or "Alexa, play my music downstairs" to route your music anywhere you like. Oddly, the company's portable Alexa-enabled speaker, the Tap, is not yet multi-room enabled. We hope this will be added in the future as the portability factor of the Tap sets it apart from many competitors (including Sonos).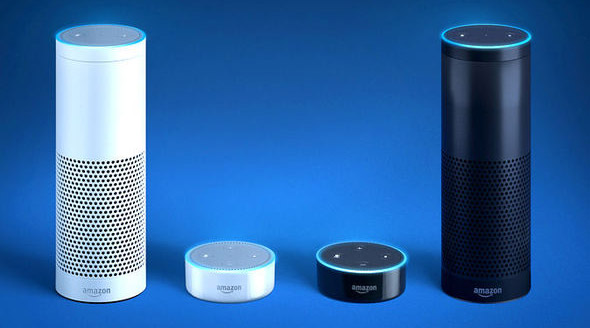 At launch,the Multi-Room Music feature works with Amazon Music, TuneIn, iHeartRadio and Pandora. The company says that support for Spotify and SiriusXM will be coming soon.
Also, don't feel too sorry for Sonos - they actually benefit from this development as well. In addition to supporting native Amazon Echo speakers, the multi-room feature is designed to work with third party Alexa-enabled speakers (starting some time next year) and Amazon's developer API is enabling the feature to work with multi-room systems from Bose, Samsung, Sound United and Sonos. Details as to when these third party speakers will be supported is not yet available but we expect that Sonos will be one of the first brands to support this new feature. The company has been working with Amazon for some time behind the scenes in order to make this happen.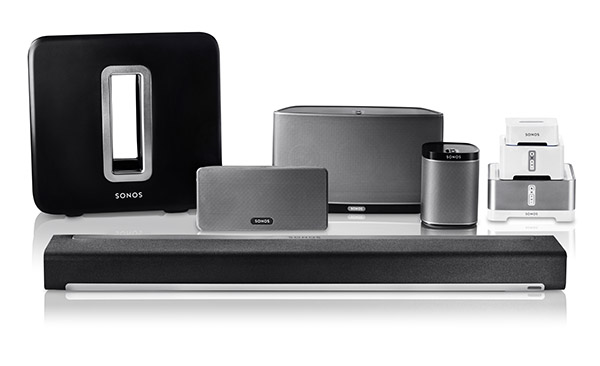 "Alexa set the standard for voice in smart homes, so working with Amazon to bring voice control to Sonos for the first time was an obvious choice," said Antoine Leblond, VP of Software, Sonos. "This has been a close collaboration from the beginning as we've worked together to combine the magic of Alexa with the seamless multi-room audio capabilities that Sonos pioneered. We're proud of the work we've done together as Amazon's first multi-room partner - all you'll need is an Alexa-enabled device and playing music out loud on Sonos will be as easy as saying 'Alexa, play music in the living room.'"
To get the multi-room feature to work, users simply have to go into their Alexa app and assign each Echo device to one or more groups such as "upstairs," "downstairs" or "everywhere." We'd recommend you also rename each echo device to match its location (e.g., "Kitchen" or "Master Bedroom") as this will make it easier to keep things straight. The feature has already been rolled out to the United States, United Kingdom and Germany with other markets to follow.
Check out supported devices here:
Related News: