AirPlay Speaker Deal: Panasonic SC-HC57 Wireless iPod/iPhone Speaker/Dock Under $170 Delivered
By Rachel Cericola
Apple's AirPlay technology is slowly leaking into audio equipment everywhere. If you aren't quite ready to upgrade your receiver or want something for a smaller area of the house, Panasonic's SC-HC57 Compact Audio System is a very nice option.
Perfect for the kitchen, bedroom, home office, or anywhere else in need of a little music, this tabletop unit can dock an iPod touch or iPhone to play back music and charge up that portable for later use. It also has the aforementioned AirPlay magic built right in.
While some docking stations can cost a pretty penny, this one is just pretty -- and will leave you with plenty of pennies left over. We found the SC-HC57 listed on two separate websites for under $170, which also includes free shipping. Find out more about both deals: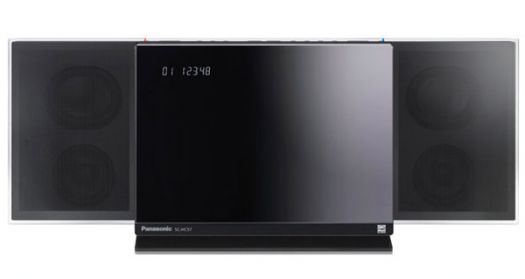 Yes, two separate retailers have the SC-HC57 on sale. It's the cheapest we've found this unit, and a nice price considering it's a new product release.
Announced back in January, the SC-HC57 boasts Direct-Vocal Surround surround, nanosized bamboo cone speakers, and networking features, all in a slick package. The model boasts a pure, direct sound system with noise reduction capabilities. To add in that iPod or iPhone, just slide out the dock. Otherwise, users can tap into FM radio, web radio, and support for the vTuner app.
Of course, the big hook is the AirPlay, which allows listeners to stream iTunes, as well as services like Pandora and Spotify, from a Mac, PC or favorite iOS portable. That portable device can also be used as a remote, when paired with the Panasonic Stereo Remote Control App.
Place the SC-HC57 on a shelf, the wall or both -- at this price, you could probably pick up more than one unit. Remember that both Amazon and Abt are offering this unit for under $170, so if one retailer runs out of stock, make sure to check the other. Enjoy!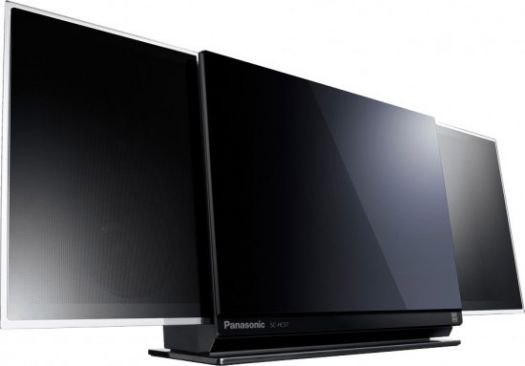 Also Check Out:
Please note: all deals posted on Big Picture Big Sound are current as of the posting date and time. These deals are frequently time- or stock-limited and generally do not last. Final pricing and stock are determined by the individual deal provider, not by Big Picture Big Sound so you will need to click through on the offer link to see if it is still available. Through our affiliate relationships with many online vendors, Big Picture Big Sound may earn a small commission on any referred sale.